Assisted the successful delivery of Chinese core vision equipment

On May 9, Flex series OLED automatic laser repair equipment independently developed and manufactured by SEMISHARE was assembled in Shenzhen headquarters of SEMISHARE and successfully delivered to panel manufacturer customers for use.
SEMISHARE relies on the core technical advantages in the field of probe station/laser repair equipment, takes the customer as the center, keeps innovating in technology, continuously optimizes and upgrades the functions and performance of products, independently develops and builds OLED multi-functional automatic laser repair equipment, and fully supports the "core vision" of China's intelligent manufacturing.
Focus on technological innovation, independent research and development, seiko
SEMISHARE Flex series OLED fully automatic laser repair equipment is mainly used for bright laser repair of Panel shape/module shape products (hard plate/flexible), and it is a laser application equipment with automation and manual slight intervention.
The equipment has high precision, excellent performance, powerful function, quick response, convenient operation, compact structure, reasonable layout, stable and reliable operation. The equipment adopts the structure of stage-A and stage-B double-station operation alternately, which makes reasonable use of the time of manual reply and greatly improves the repair efficiency of the whole machine.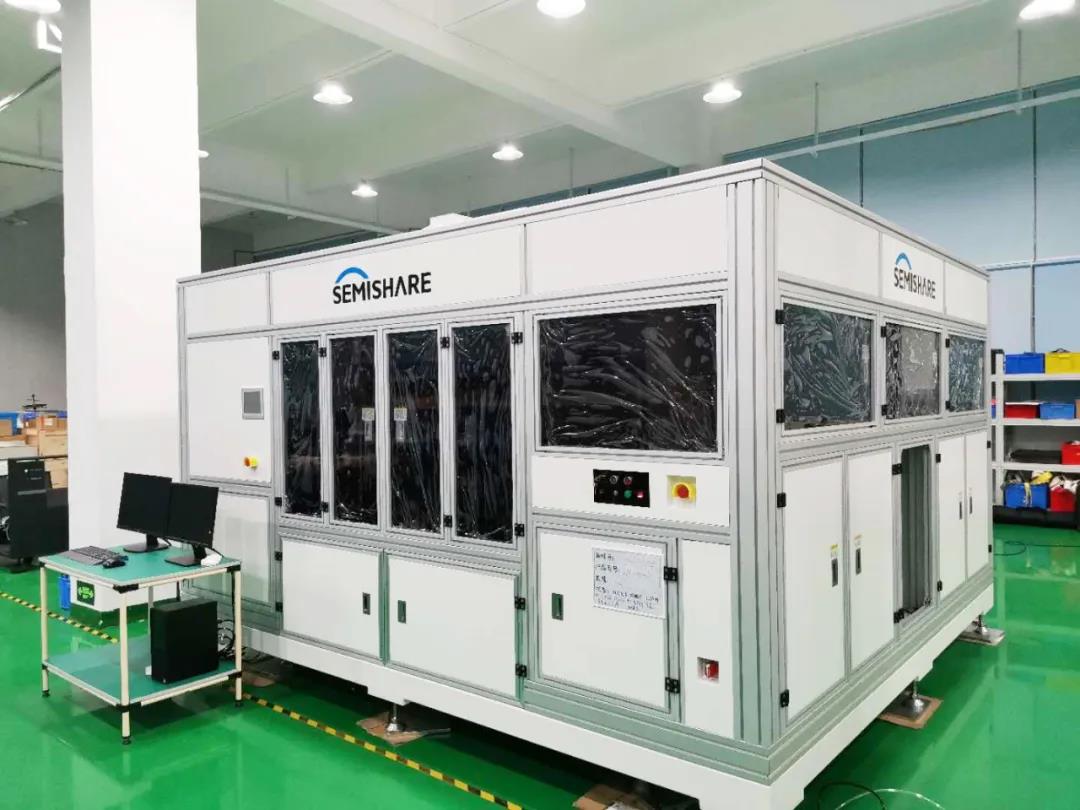 01 Laser repair system
Load→VCR→Mark→Light→Repair→sentence→Unload
1, automatic loading and unloading, 4-axis manipulator, with XY motion single axis, module to achieve product transfer in the loading platform, accuracy ≤0.1mm, maximum speed ≤500mm/s.
2. Linear motor and grating ruler are adopted in the moving mechanism of carrier stage to achieve the repeating precision of XY axis movement ≤0.003mm and the maximum speed ≤600mm/s.
3. Automatic focusing microscope for samples, XY small-stroke high-precision platform, accuracy ≤0.001mm, maximum speed ≤100mm/s.
4. Panel shape adopts lighting Block mechanism and module shape Jig mechanism to light up the position of manual intervention, and provide motion stop protection for safety light curtain, manual intervention and safety light curtain signal.
5. XY axis drives the loading platform to shift the laser repair position, and the software reads the code through VCR to obtain the coordinate data of defects in AOI of the upper computer for laser repair; Optical system microscope WDI automatic focusing, laser nanosecond (ESI, etc.).
6. Repair the artificial re-judge position, laser repair is completed, artificial re-judge the repaired product, conclude NG/ OK.
02 Equipment highlights
CCD acquisition and image automatic calibration
Real-time automatic focusing
AOI image automatic recognition
Automatic loading and unloading
Motion accuracy ±1um
Positioning accuracy ≤±5um
Laser scanning accuracy ≤±0.2um
Slit 1 um precision

Automatic focusing objective switching center offset ≤±1um
Breakthroughs and enterprising spirit will help China make its future dream of China
Adhering to the enterprise spirit of pursuing excellence and striving for perfection, SEMISHARE's team has been working tirelessly to overcome difficulties and ensure that the products are delivered to customers on time with the best performance and quality, so as to help panel manufacturers to improve product repair efficiency and product yield and quality.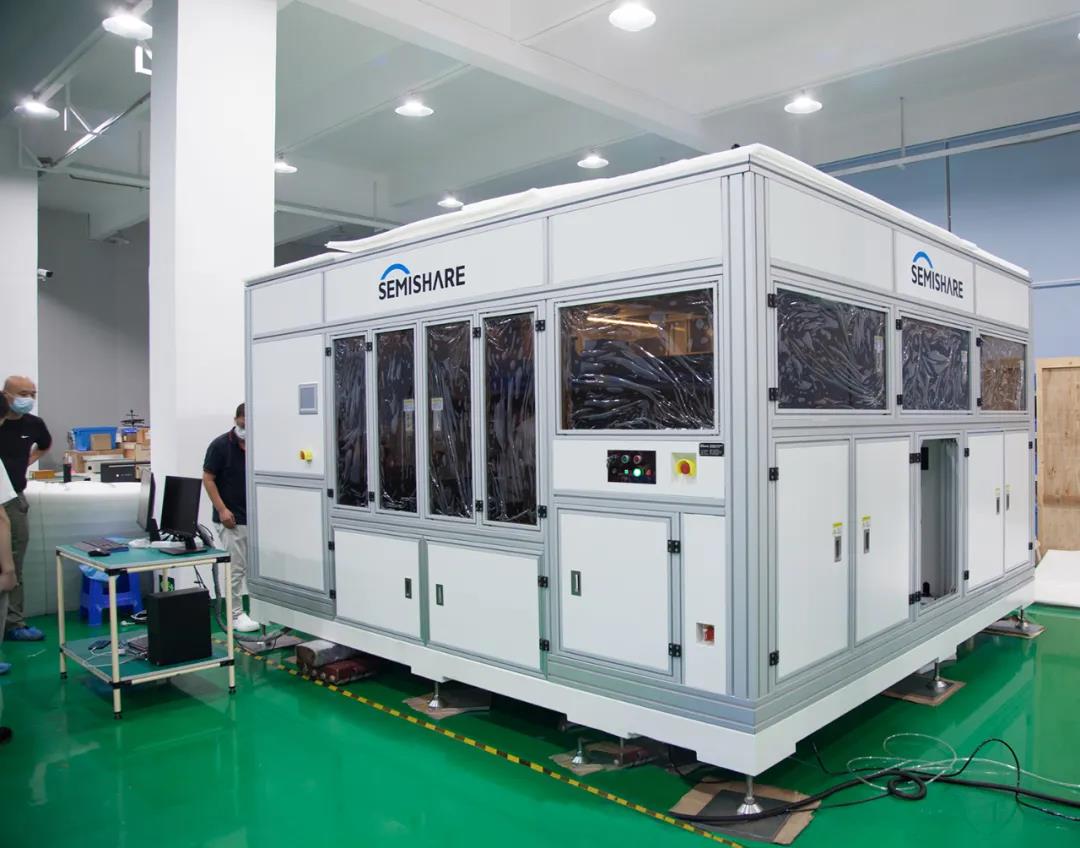 The SEMISHARE team is debugging the device
Driven by technological innovation, SEMISHARE focuses on the field of semiconductor testing equipment and keeps making breakthroughs. It independently develops and creates two product modules, wafer probe platform and laser repair equipment, and provides customers with a full range of product technical solutions to help China Intelligent Manufacturing China Core • Future dream.