Radiofrequency Probe
Standard/Sizes
Radiofrequency Probe
Microwave test
Specification:Application direction: High frequency characteristic test
Size:7. Model 10 (dc to 11 GHz )
Features:8. Model 40A (dc to 40 GHz / 2.9mm K connector input) available with nickel alloy contacts for probing aluminum pads9. Dual / Differential Microwave Probe (two microwave probes on one positioner - 40A, 50A, 67A, or 110H)11. Model 50A (dc to 50 GHz /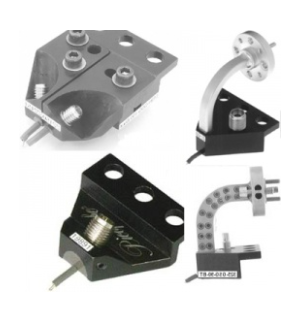 Radiofrequency Probe
Picoprobe® High impedance Active Probe:
Specification:Application direction: Small signal capacitance characteristic test
Size:Picoprobe
Features:1.Model 7 and Model 7A(dc to 500 Mhz, 50 ohm) 2.Model 12C (dc to 500 Mhz, 1 Megohm/0.1pF) 3. Model 34A(dc to 3.0 GHz, 10 Megohm/0.1pF) 4. Model 35(dc to 26.0 GHz, 1.25 Megohm/0.05pF) 5. Model 18C and Model 19C (dc to 350 Mhz, 10 femtoamps/0.02pF
Annex
For more information about this product, you can download our accessory manual directly.