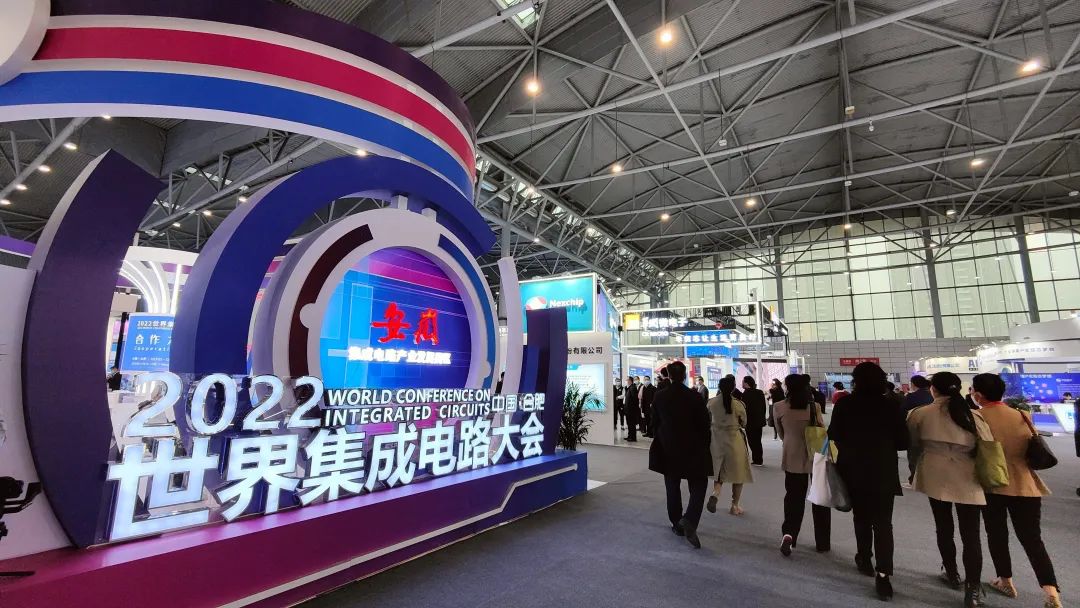 On November 17-19, 2022, the three-day World Conference on Integrated Circuits and the 20th China International Semiconductor Expo (IC China 2022) successfully closed in Hefei Binhu Convention and Exhibition Center. The conference was jointly hosted by the Ministry of Industry and Information Technology of the People's Republic of China and the People's Government of Anhui Province, and co hosted by Hefei Municipal People's Government, Anhui Provincial Department of Economy and Information Technology, China Semiconductor Industry Association, and China Electronics Information Industry Development Research Institute. The theme of the conference is "open development, win-win cooperation -" core "empowerment in the intelligent era", which comprehensively demonstrates the cutting-edge technologies and innovation achievements in all links of the global integrated circuit industry chain, and promotes open cooperation. At this exhibition, SEMISHARE is very honored to be invited by Yuexin Technology to show up at booth 02922 in Hall E1 with the newly upgraded A12 fully automatic prober, demonstrating advanced wafer testing technology!
During the exhibition, SEMISHARE was very popular. With its self-developed full-automatic probe station capable of mass production, solid and stable technology accumulation, and technical indicators comparable to those of Japanese and Korean manufacturers, SEMISHARE attracted professionals in the semiconductor industry to visit, exchange and discuss on site, and received recognition and inquiries from many customers. SEMISHARE will work with industry partners to continue to innovate and forge ahead in the field of wafer testing.
A12 Automatic Prober A8 Automatic Prober
The A series (A8/A12) full-automatic probe station is a full-automatic wafer probe station suitable for mass production of 6 inch, 8 inch and 12 inch wafers. By making the probe card accurately contact with the wafer pad point, the wafer WAT/CP test can be completed. The equipment is simple to operate and has good mechanical stability. It can provide customers with a cost-effective and high-yield wafer test solution to meet the requirements of the wafer factory, seal testing factory Test requirements of different customers such as test plants.
Through continuous technology iteration and update, Series A fully automatic probe station has synchronized with advanced foreign technologies: low noise, fast movement, high productivity, and synchronous identification of gap and wafer ID, reducing the loading time of the wafer; It is designed with high strength and low center of gravity, supports probe cards with high number of probes, and establishes a local service network and overseas agents all over the world.
SEMISHARE launched the research and development of the full-automatic wafer prober project in 2016, and gradually began to lay out the industrial wafer prober market. After more than ten years of technical accumulation in testing and measurement, machinery, software algorithms, optical calibration, electrical, high and low temperature, vacuum, laser and other modules, our full-automatic prober has successfully entered the domestic benchmark FAB customer DEMO through continuous technical iteration and update. In the process of steadily advancing the market, it is inseparable from the support and trust of customers in the semiconductor field. SEMISHARE has been committed to providing customers with efficient test solutions to complete product performance verification, improve product yield, reduce costs and accelerate the launch!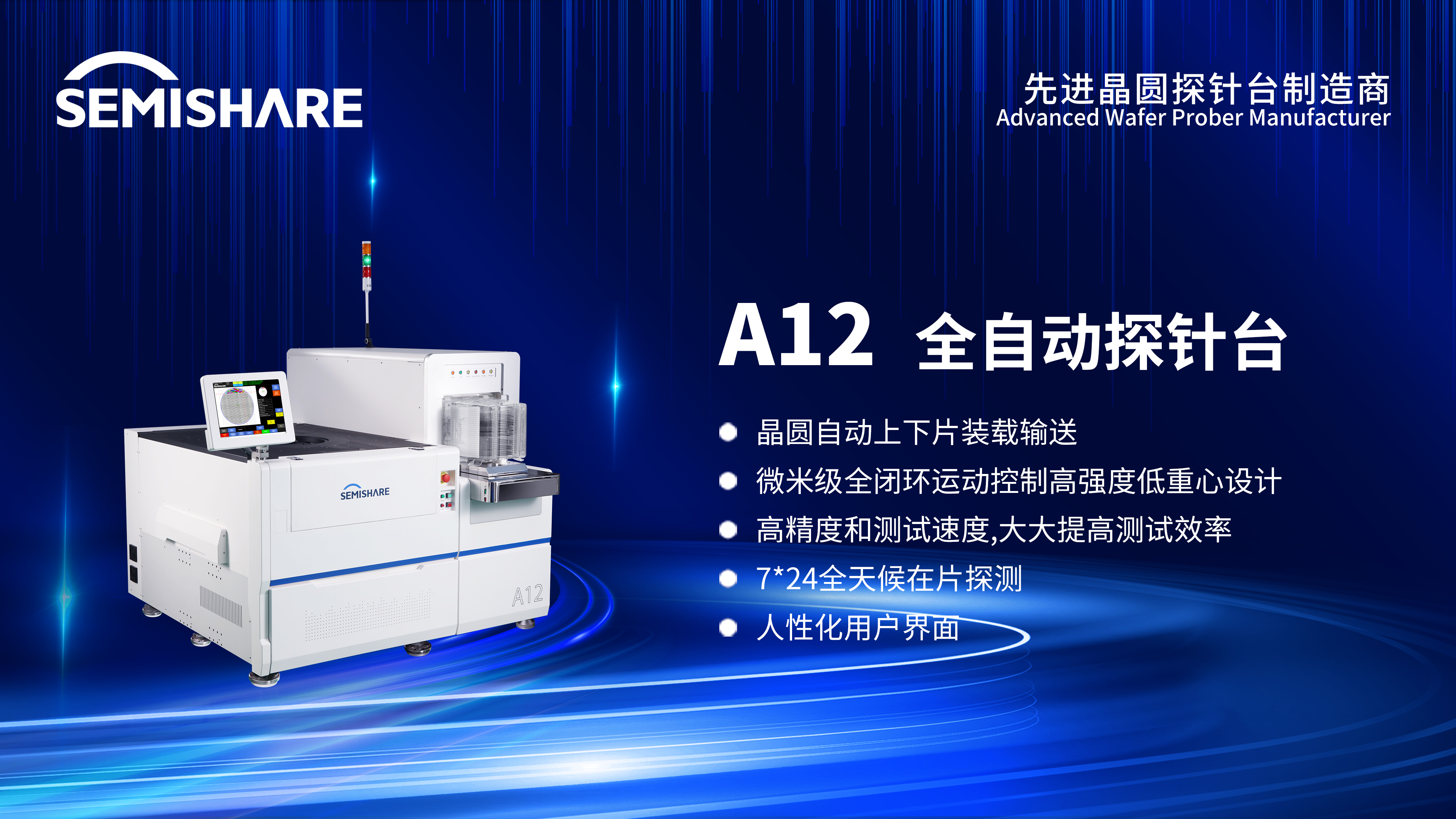 SEMISHARE—Advanced wafer prober manufacturer
As a semiconductor testing equipment for 12 years, the standardized and customized prober system provided by SEMISHARE, a national high-tech enterprise and a national "specialized, special and new" small giant enterprise facing global market competition, which is dominated by independent innovation technology, covers the testing needs from laboratory to wafer factory, including manual prober, semi-automatic prober and full-automatic prober. The company's equipment is widely used in WAT/CP testing, I-V/C-V testing, RF/mmW testing, high voltage/high current testing, MEMS, high and low temperature testing, optoelectronic device testing, wafer level failure analysis, and Hall testing.
Based on the accurate judgment of customer needs and technology trends, since its establishment in 2010, SEMISHARE has served many well-known enterprises at home and abroad, including universities and research institutes, integrated circuit FAB, panel plants, seal testing plants, etc. The company has many successful technical cases and experience in the field of semiconductor testing.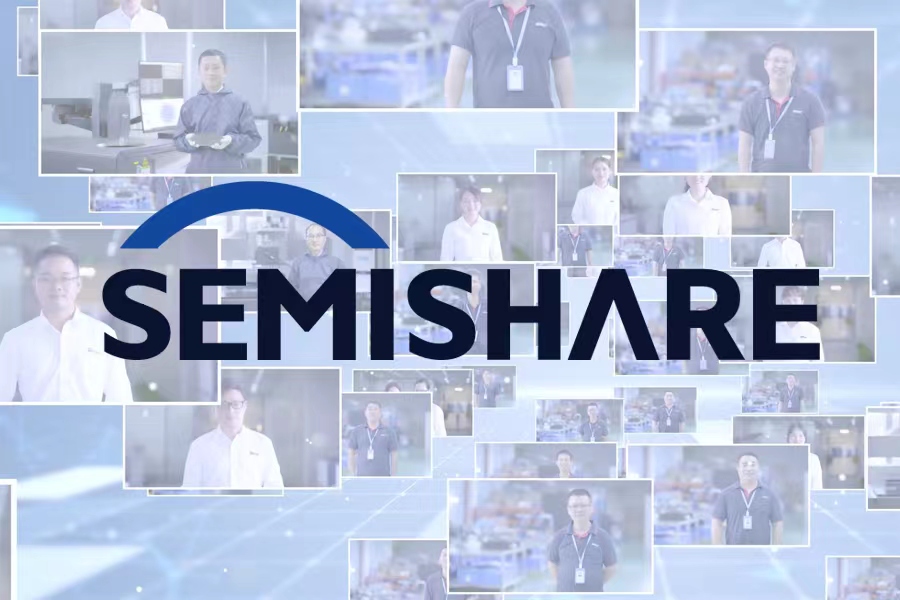 On July 9, 2022, SEMISHARE will attend the 4th Shenzhen International Semiconductor Exhibition, located at Shenzhen International Convention and Exhibition Center (Bao'an New Hall). Our booth number: Hall 17, A023.
We look forward to your visit and face-to-face communication and discussion with our engineers!