On May 10, 2023, the 5th GSIE Global Semiconductor Industry and Electronic Technology (Chongqing) Expo was grandly opened at the Chongqing International Expo Center. More than 350 well-known companies from all over the world participated in the exhibition, and 20,000+ professional visitors visited the site. As one of the representatives of advanced semiconductor testing equipment, SEMISHARE was invited to participate in the exhibition for the third time.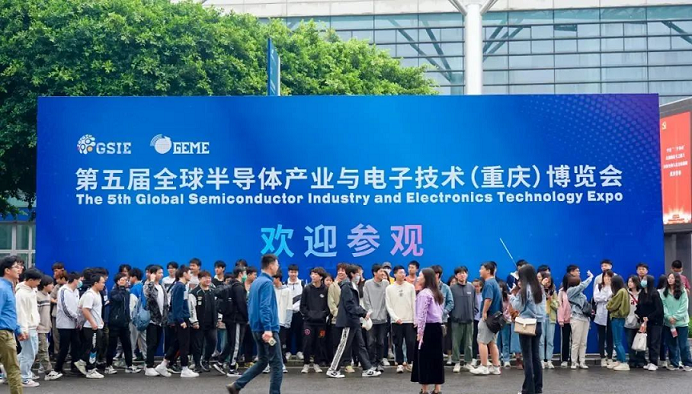 As a professional semiconductor industry event in the western region, GSIE is highly authoritative, forward-looking, interconnected and extensible. It will further leverage the industrial advantages of the Chengdu-Chongqing twin-city economic circle, promote in-depth exchanges and cooperation in the industrial chain, and foster innovation A technological, professional and internationalized interactive platform. I look forward to working with you to appreciate the latest semiconductor products, cutting-edge technological achievements and excellent solutions at home and abroad at the conference, and to have the opportunity to explore new trends in semiconductor development with semiconductor experts and technical colleagues in the industry, academia and research circles! ‍
Advanced wafer prober manufacturer - SEMISHARE
National high-tech enterprise, national specialization and special new "little giant" enterprise, Guangdong Advanced Wafer Probe Station Semiconductor Equipment Engineering Technology Research Center - Sen Meixier has been deeply involved in the field of semiconductor testing equipment since its establishment in 2010. From research-type manual probe stations to mass-production automated probe stations, SEMISHARE has been making breakthroughs in research and innovation in this field. In 2016, Sammeiser launched the research and development of the A series (A8, A12) automatic wafer probe station project, and gradually began to lay out the market in the field of industrial-grade wafer probe stations. After continuous technical iteration and update, it has Possesses advanced technology synchronous with the world.
A series (A8, A12) automatic wafer probe station can be used in combination with different types of ATE testing machines. By making precise contact between the probe card and the wafer, wafer-level testing is realized. The equipment is easy to operate and has With good mechanical stability, it can provide customers with a low-cost, high-efficiency, and high-yield wafer testing solution to meet the testing needs of different customers such as fabs and packaging and testing plants. The cost performance and delivery time are among similar brands It has more competitive advantages. The technical indicators have passed the testing and certification of the third-party authoritative organization, and the products have been verified by many well-known customers. It has a strong guarantee and can be ordered with peace of mind. ‍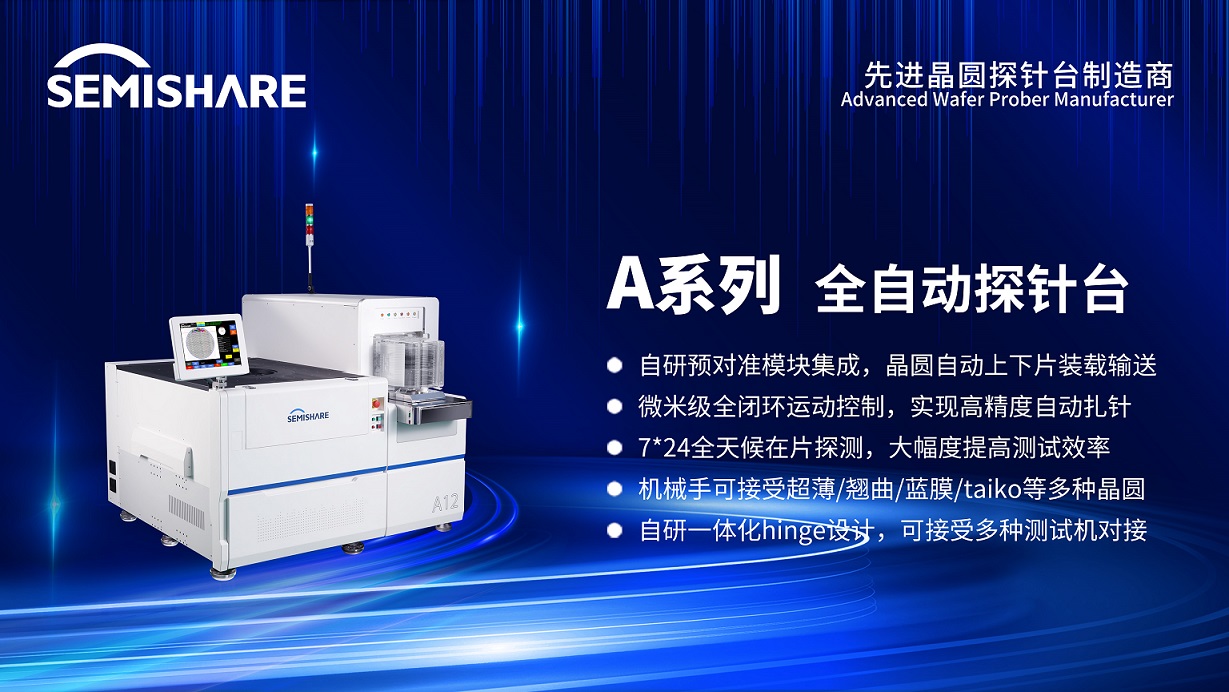 SEMISHARE exhibition site
At this exhibition, the SEMISHARE team brought the hot-selling H8 comprehensive manual probe station, relevant materials of the A-series automatic wafer probe station, and solutions for high-power high-low temperature testing that are currently hotly concerned. There was an endless stream of visitors in front of the booth, not only ushering in many "old friends" of ecological partners, but also successfully attracting many "new friends" in the semiconductor field.
Welcome to our booth N1-A115 to communicate and negotiate with our engineers.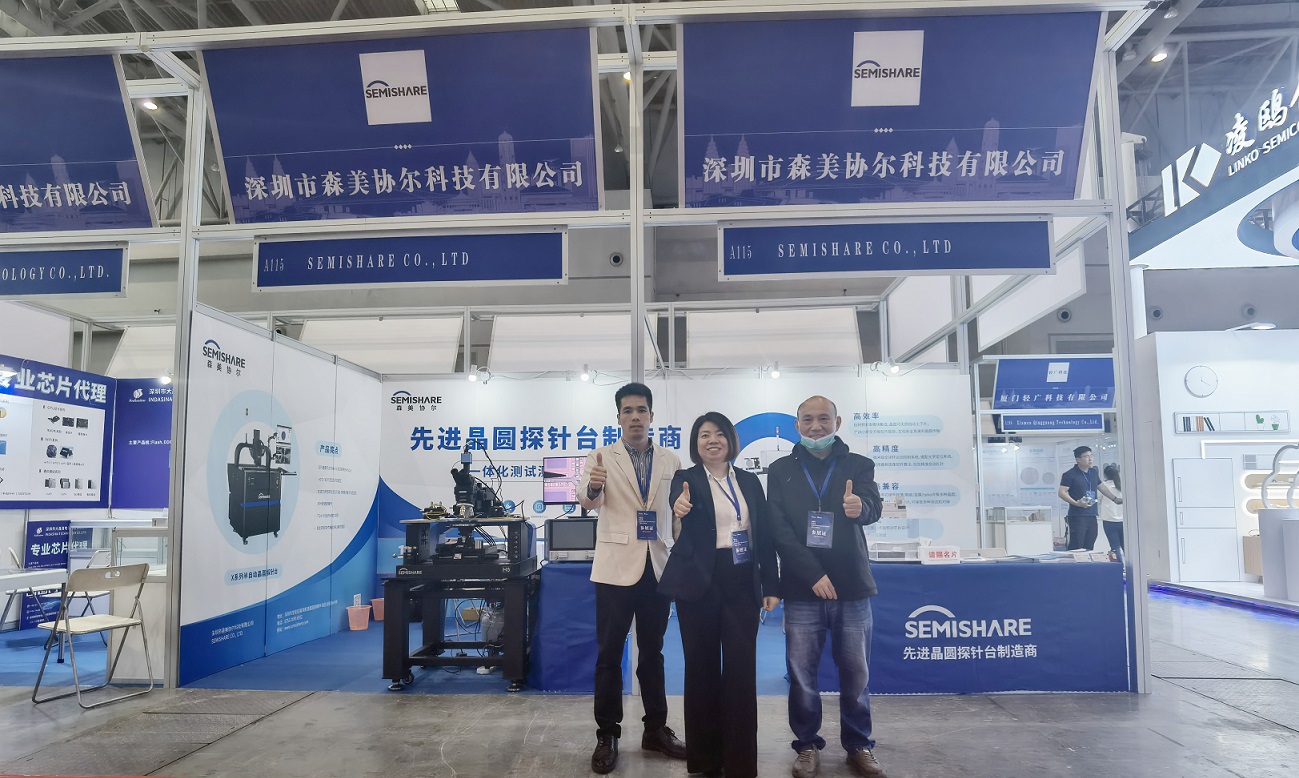 Participating in this exhibition has effectively expanded the brand building and customer influence of Sammy Xier Technology in the Midwest and Southwest regions, and deepened the volume of technical exchanges and brand communication. In the future, SEMISHARE Technology will unswervingly follow the independent innovation model, give full play to its own advantages, increase investment in R&D resources, and devote itself to providing customers with high-performance wafer probe stations and test solutions, and to replace domestically produced semiconductor test equipment. Take solid steps to help China manufacture independent and leading chips, redefine the height of "chips" made in China, and contribute to the development of the global semiconductor industry! ‍