From July 15th to 16th, it was guided by the People's Government of Haicang District, Xiamen City, Xiamen Municipal Bureau of Industry and Information Technology, and the Management Committee of Xiamen Torch High-tech Industrial Development Zone, hosted by China Semiconductor Investment Alliance and Mobile China Alliance. The 6th Jiwei Semiconductor Summit in 2022, hosted by Xiamen Semiconductor Investment Group and Aijiwei, was held at the Xiamen International Conference Center Hotel.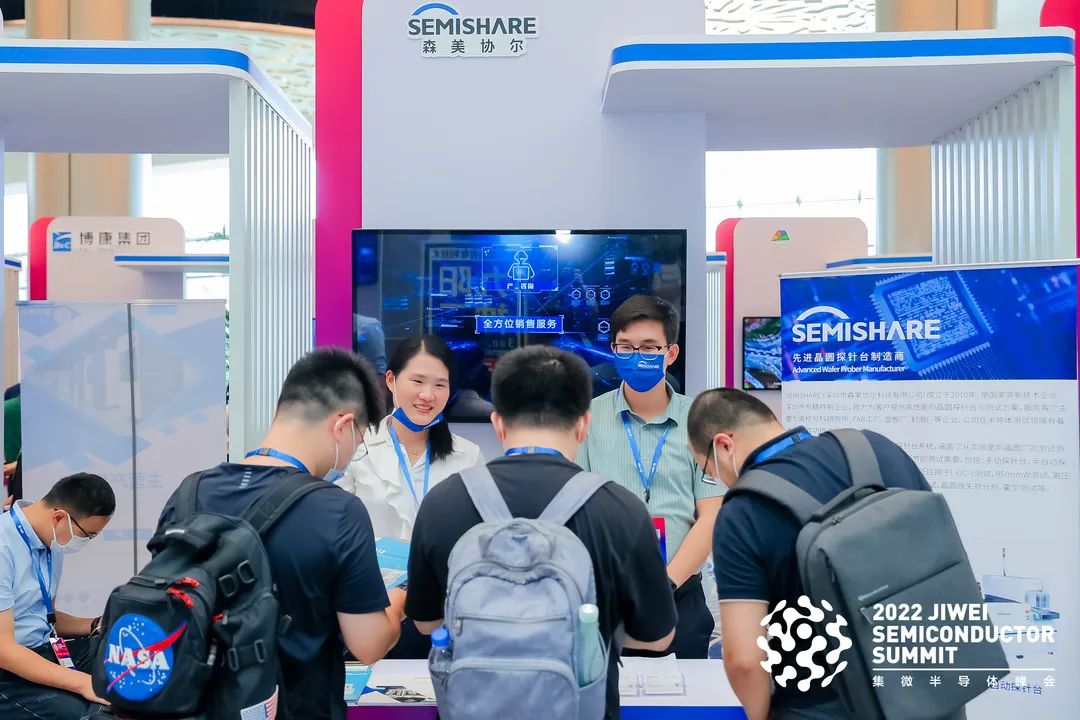 During the summit, Shenzhen SEMISHARE Co., Ltd. (hereinafter referred to as "SEMISHARE"), a leading provider of high-performance wafer probe stations and testing solutions in China, brought its self-developed A12 mass-produced fully automatic wafer. The probe station plan was unveiled, booth number A22.
It is understood that the A12 developed by SEMISHARE is a 12-inch (8-inch compatible) mass production fully automatic wafer probe station. Circular WAT/CP test, the equipment is easy to operate and has good mechanical stability, which can provide customers with a cost-effective and high-yield wafer test solution that meets (fab, packaging and testing plant, test plant), etc. Test requirements of different customers.
One product, three advantages
Jiwei.com learned that the company started the research and development of the fully automatic wafer probe station project in 2016, and gradually began to lay out the market in the field of industrial wafer probe stations. After continuous technical iterative updates, the A12 fully automatic probe station has advanced technology that is synchronized with foreign countries: low noise, fast movement, high productivity, simultaneous identification of gaps and wafer IDs, reducing the loading time of wafers; high strength and low Center of gravity design, support for high-pin-count probe cards, and more reasonable price, localized service network and overseas agents all over the world.
To sum up, SEMISHARE's self-developed A12 probe station fully reflects the core competitiveness of the product in terms of technology, service and price.
Not only that, the innovative A12 probe station exhibited this time has technologies such as automatic wafer loading and unloading, micron-level full-closed-loop motion control, automatic precise needle alignment of Wafer, automatic and precise visual calibration, high-speed feedback communication, and data information processing. A new upgrade and improvement has been made in the aspect, and the equipment adopts a highly stable wafer probe testing technology. In addition, the A12 probe station uses the company's self-developed software, which is more compatible and has rich functions.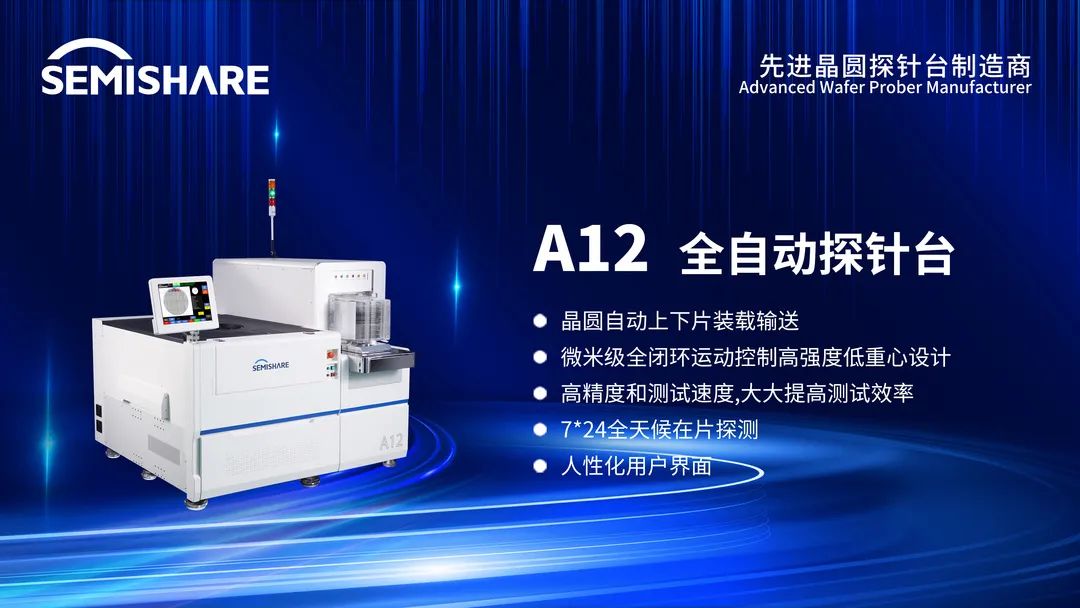 Picture A12 probe station software has powerful wafermap editing function, supports offline and file import and export functions; PMI needle mark detection function; Pre-Alignment function; Device, Configuration, Utility parameter independent management function; high-resolution and high-precision temperature Control; various precision compensation algorithms; 32bit BIN sub-function; support GPIB, TCP/IP and other test machine communication protocols; support SECS/GEM communication protocol, meet factory MES communication; Wafer ID identification function, support dot, slash and middle Special characters such as bars; high-speed image Autofocus function; support for different needle cards, Multi-Site Location, and other aspects have dazzling performance.
As a national high-tech enterprise, Shenzhen high-tech enterprise, and Shenzhen specialized, specialized and new enterprise, SEMISHARE's strength in the field of probe stations and test solutions is not limited to this.
At present, the probe station market is mainly divided into two parts: manual/semi-automatic probe stations for scientific research and automatic probe stations for mass production. The company told Jiwei.com: "The main function of the probe station is to test out and classify the characteristics of the die parameters, which is convenient for subsequent process screening. With the rise of 5G base stations, new energy vehicles, fast charging and photovoltaic industry applications, The power semiconductor market space represented by SiC and GaN is growing steadily, and the demand for probe stations that can meet the testing needs of high-power devices and meet users' various performance testing requirements in high and low temperature environments will increase. The current development needs of the machine mainly focus on equipment versatility, stability, test efficiency, the acceptance and use of the machine by the terminal operation, and the delivery time of the machine. These are also the main evaluation indicators for manufacturers to select the machine. "
Based on accurate judgment on customer needs and technology trends, since its establishment in 2010, SEMISHARE has served many well-known domestic and foreign companies including: universities and research institutes, integrated circuit FAB, panel factories, packaging and testing factories, etc. There are many successful technical cases and experiences in the field.
The standardized and customized probe station systems provided by the company cover the test and measurement application needs from laboratories to fabs, and fully meet the testing needs of scientific research and mass production. The products include: manual probe stations, Semi-automatic probe station, fully automatic probe station, TEG probe station. The equipment is widely used in WAT test, CP test, I-V/C-V test, RF/mmW test, high voltage/high current test, MEMS, high and low temperature test, optoelectronic device test, wafer level failure analysis, Hall test, etc.
Accelerate R&D efficiency and match market demand
As we all know, for a long time in the past, the right to speak in the probe station market was in the hands of several overseas manufacturers, and it was not easy for domestic enterprises to occupy a place in the market. Taking the fully automatic probe station as an example, due to the high technical threshold, long R&D cycle and high investment cost, the current global market share is mainly monopolized by Japanese and Korean manufacturers.
SEMISHARE also admitted: "The accumulation of customer resources requires long-term market cultivation. Semiconductor testing equipment has a problem of usage habits and technical trust. Once it is put into use in the production line, it is difficult for customers to replace products in the later stage. Before obtaining orders from semiconductor customers, downstream Customers, especially internationally renowned companies, have a long certification cycle. The replacement of test equipment requires a series of certification processes. Customers also need to combine the production line arrangement and the situation of the chip project. Other characteristics require verification. The strict certification system and long certification cycle of customers increase the difficulty and input cost of new entrants to obtain orders."
Although the road ahead is long and difficult, as the global chip market continues to expand, China, the largest market, is continuing to increase production capacity, giving domestic manufacturers including SEMISHARE more confidence and confidence.
The company pointed out: "The production line of Japanese manufacturers is relatively stable, and will not expand product lines according to market demand, resulting in a long order delivery period and a situation where production capacity cannot meet market demand. Domestic manufacturers can deliver from the machine. The period and fast-response pre-sale and after-sale service serve as a breakthrough to enter the market and fill the market demand that has surged in recent years."
In order to accurately grasp the opportunities brought by the industry's upward cycle, SEMISHARE's next R&D focus is on the standardization/lightweight development of scientific research probe stations, and the other part is mainly focused on fully automatic probe stations. It is reported that starting from the third quarter, there have been plans to launch to a number of manufacturers one after another, and the company will also speed up efficiency and quickly match market demand.
Finally, talking about the reasons for choosing this track, SEMISHARE said: "Choose a business, generally from two directions, choose a very large point, or focus on a very small point. On a small chip The number of integrated microelectronic devices is in the millions, and modern computing, communication, manufacturing and transportation systems, including the Internet, all depend on the existence of integrated circuits. Since its inception, SEMISHARE has been "based on serving the chip industry and helping The mission of "Made China's Independent Leading Chips and Promote the Development of the Global Semiconductor Industry" is rooted in the corporate DNA. The English of SEMISHARE is composed of SEMI (semiconductor) and SHARE (sharing, trading). Seeking truth, bravery, value, and sharing have always been our constant Adhering to the original intention and entrepreneurial spirit, we are guided by the scientific attitude of pursuing truth, adhere to independent technology research and development and innovation, and be guided by customer needs, with the goal of becoming a world-renowned semiconductor testing equipment provider." (Proofreading / Lee)
Yuexin Technology & SEMISHARE will attend the 20th China International Semiconductor Expo (IC China 2022), address: Hefei Binhu International Convention and Exhibition Center. We look forward to your visit and face-to-face communication and discussion with our engineers!
Time: 2022.7.29-31
Booth No.: E1-02922