SEMISHARE started the research and development of the fully automatic wafer probe station project in 2016, and gradually began to lay out the market in the field of industrial wafer probe station. Advanced technology, low noise, fast movement, high production capacity, using notch and wafer ID synchronous identification, reducing wafer loading time; high strength and low center of gravity design, supporting high pin count probe cards, the maximum loading capacity of the chuck can reach 200KG; and the price is more reasonable, localized service network and overseas agents all over the world, from the three major sections of technology, service and price to enhance the competitive advantage in an all-round way.
A12 is a 12-inch (8-inch compatible) high-performance wafer test probe station. The equipment can be used in combination with different types of ATE testers. By making precise contact between the probe card and the wafer, the wafer-level For testing, the equipment is easy to operate and has good mechanical stability. It can provide customers with a low-cost and high-output wafer testing solution to meet the testing needs of different customers such as fabs, packaging and testing plants.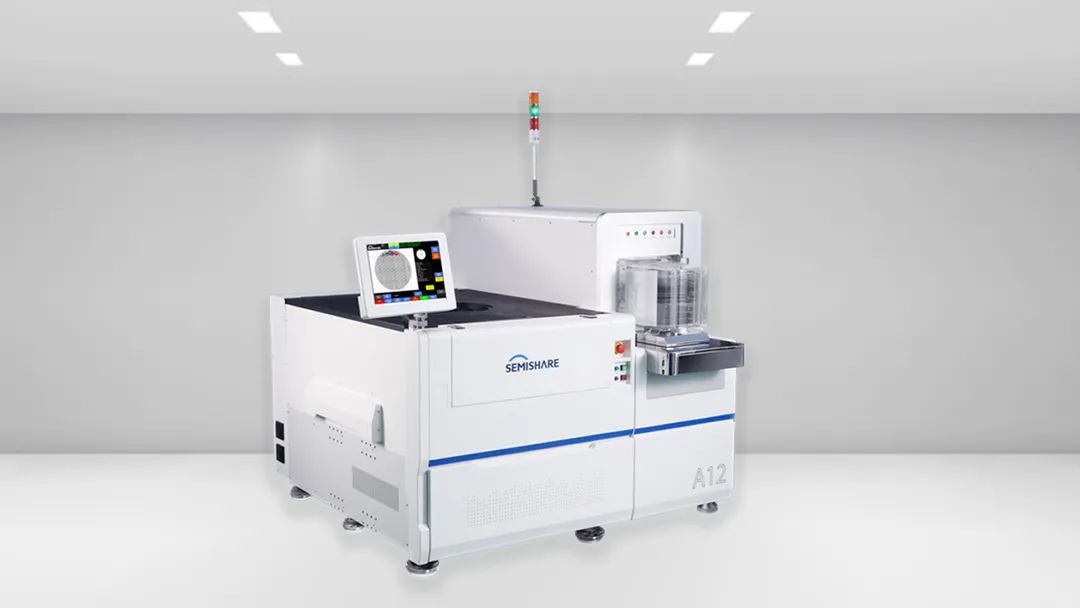 The innovative A12 probe station has made new upgrades and improvements in technologies such as automatic wafer loading and unloading, micron-level full-closed-loop motion control, Wafer automatic and precise needle alignment, automatic and precise visual calibration, high-speed feedback communication, and data information processing. The equipment adopts a highly stable wafer probe test technology.
The appearance design style is professional and grand. The functional areas are planned through rigorous proportional design, and the visual hierarchy is shaped. With the power of science and technology as the core, the experience is optimized. At the same time, the modeling elements are taken from the shape features of the chip. With advanced functions and design aesthetics.
User-friendly user interface, software functions
Introduction of key mechanical functions of A12 automatic probe station
(1) Loading Cassette
Use multiple sensors for identification to ensure safety and convenience; at the same time compatible with 8" 12" standard Cassette
(2) Wafer transfer arm
The mechanism is mainly to transport Wafer to Prober, including reclaiming material, obtaining size, reading Wafer ID, Wafer flat identification, Wafer pre-alignment and other functions
(3) Special tray mechanism
The component mechanism is mainly for some special applications. Special trays for abnormal situations such as Clean Wafer, Unrecognized Wafer, and Questionable Wafer
(4) Robot electrical unit
This location is mainly to place the electrical components of the Robot control unit, including control modules such as vacuum, CDA, power input, insurance, and Robot motion.

A12 fully automatic probe station is fully booked
If you have purchase requirements for fully automatic probe stations, please visit our official website www.semishare.com, we will arrange corresponding sales engineers and technical experts for one-to-one answers. Through the preliminary evaluation of both parties and the confirmation of technical specifications, after signing the agreement, our company can provide an efficient DEMO plan to assist in production line trial testing and professional training to ensure that the machine can perfectly match your testing needs.
2022.6.27-6.29, SEMISHARE will attend the 4th Shenzhen International Semiconductor Exhibition, address: Shenzhen International Convention and Exhibition Center (Bao'an New Hall). Looking forward to your visit and face-to-face communication and discussion with our engineers! Our booth number: Hall 4, 4A013.