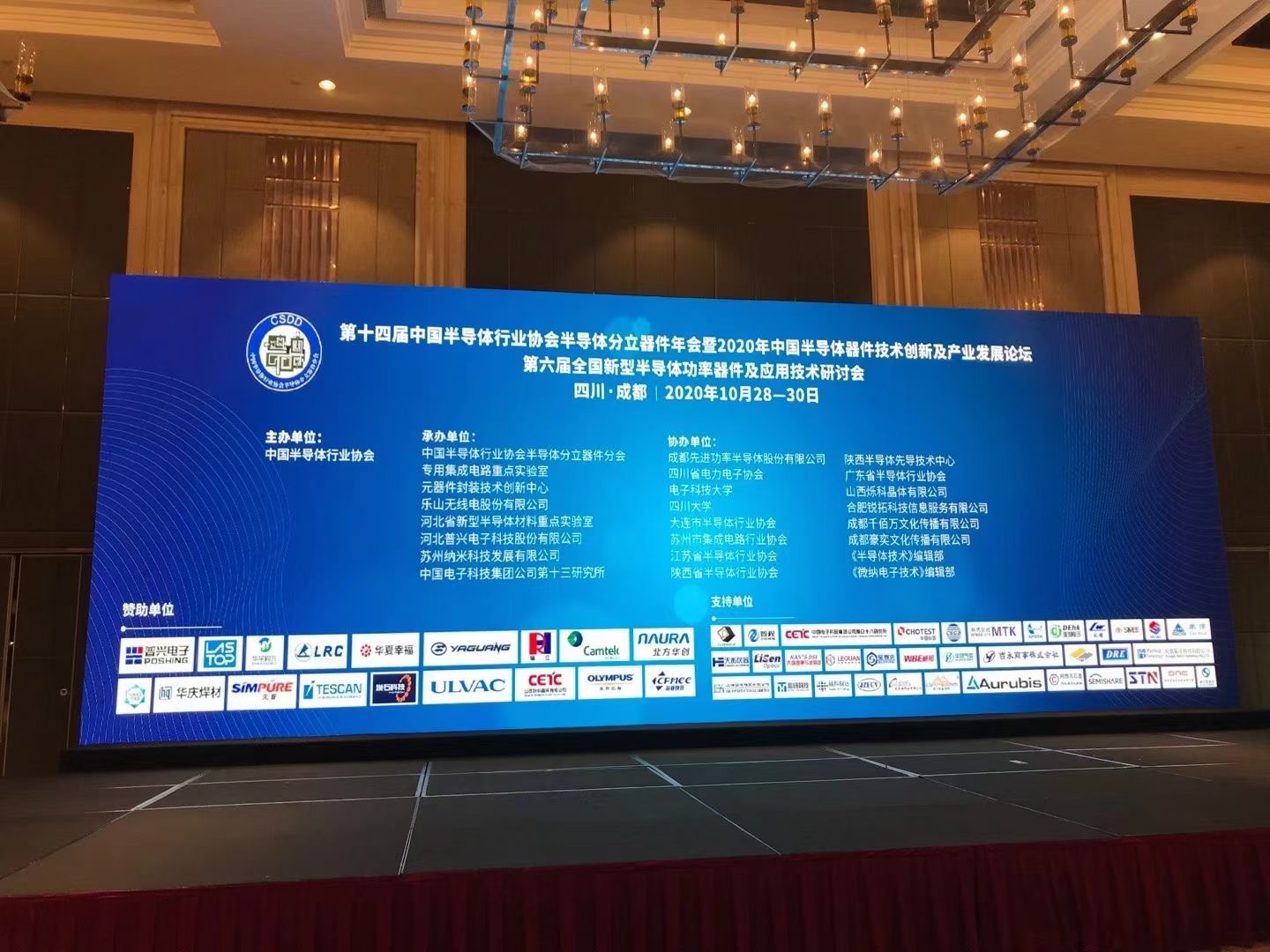 ▲ The 6th National Symposium on New Semiconductor Power Devices and Application Technology
On October 28 and 30, sponsored by the China semiconductor industry association, the sixth session of the national new power semiconductor devices and application technology seminar in chengdu holiday inn new hope bright end to review the thought of the feast, the scene, many large coffee veteran of the industry, to discuss the exchange semiconductor industry cutting-edge technology application, technology leads the industry development.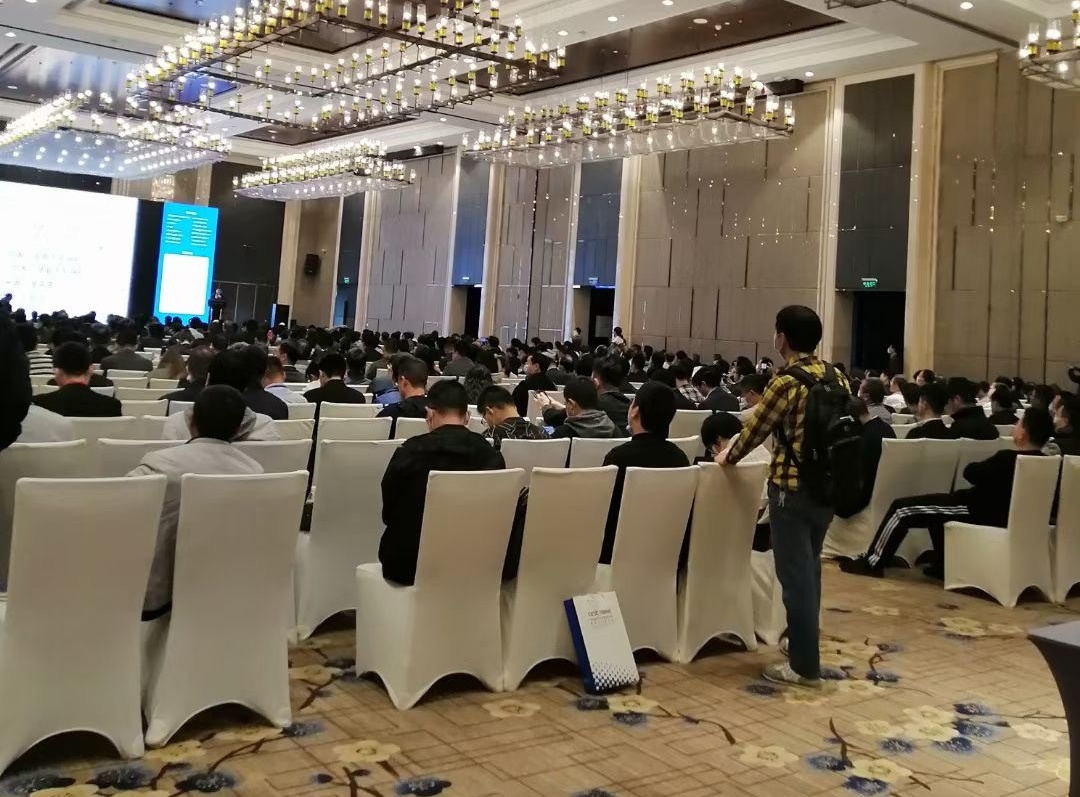 As the conference support unit, SEMISHARE in semiconductor testing equipment industry has many years of accumulation, deep set a benchmark in the field of domestic test wafer prober model the SEMISHARE e1000 &e2000 M series small manual prober wonderful appearance and high power devices, to bring us SEMISHARE advanced prober main technology application in the field of semiconductor testing.

On site,SEMISHARE has attracted many industry insiders to exchange views on its products with its globally advanced wafer probe platform technology and excellent process quality, and people have highly recognized the advanced probe platform equipment of SEMISHARE and further discussed the intention of cooperation.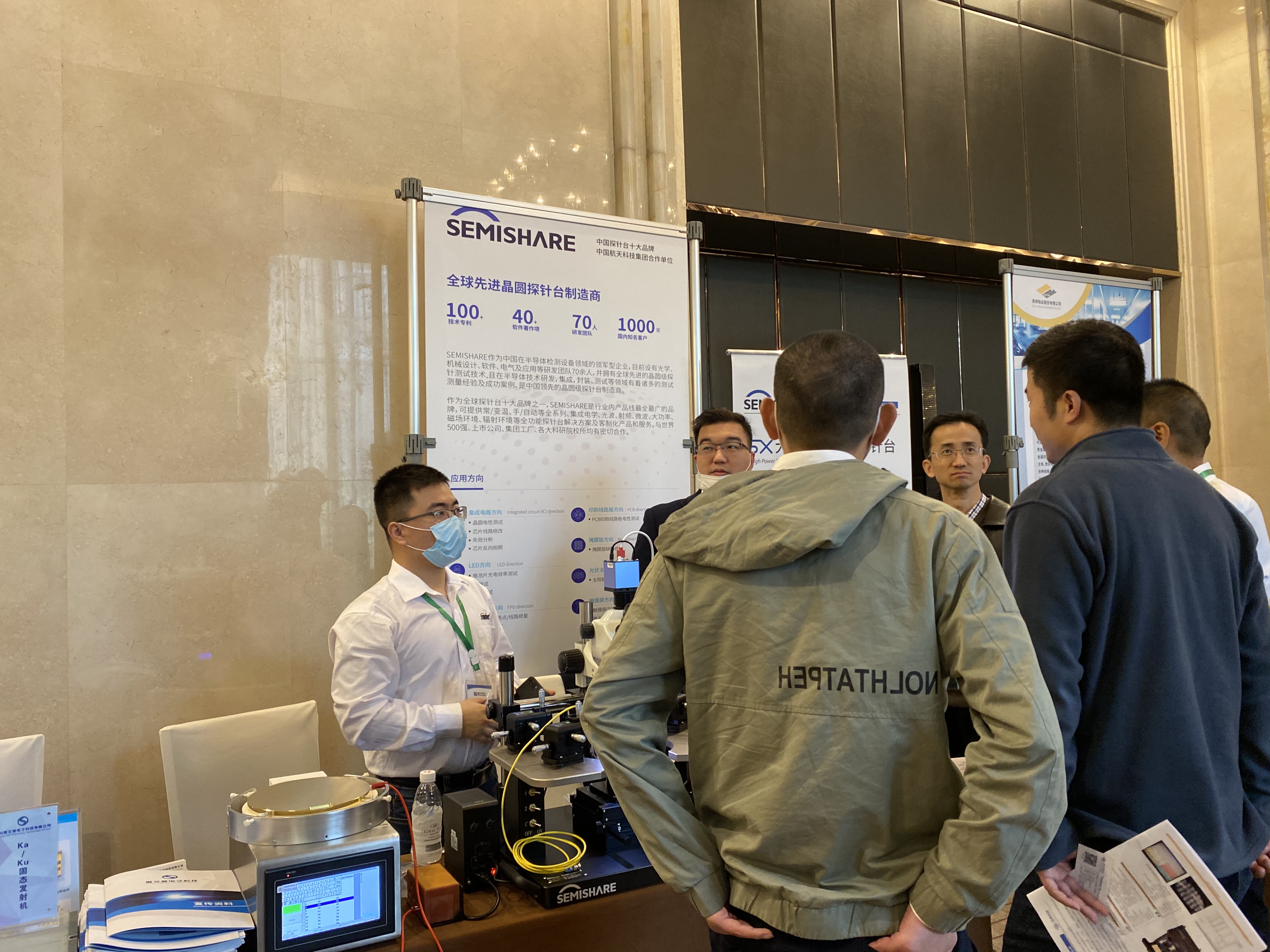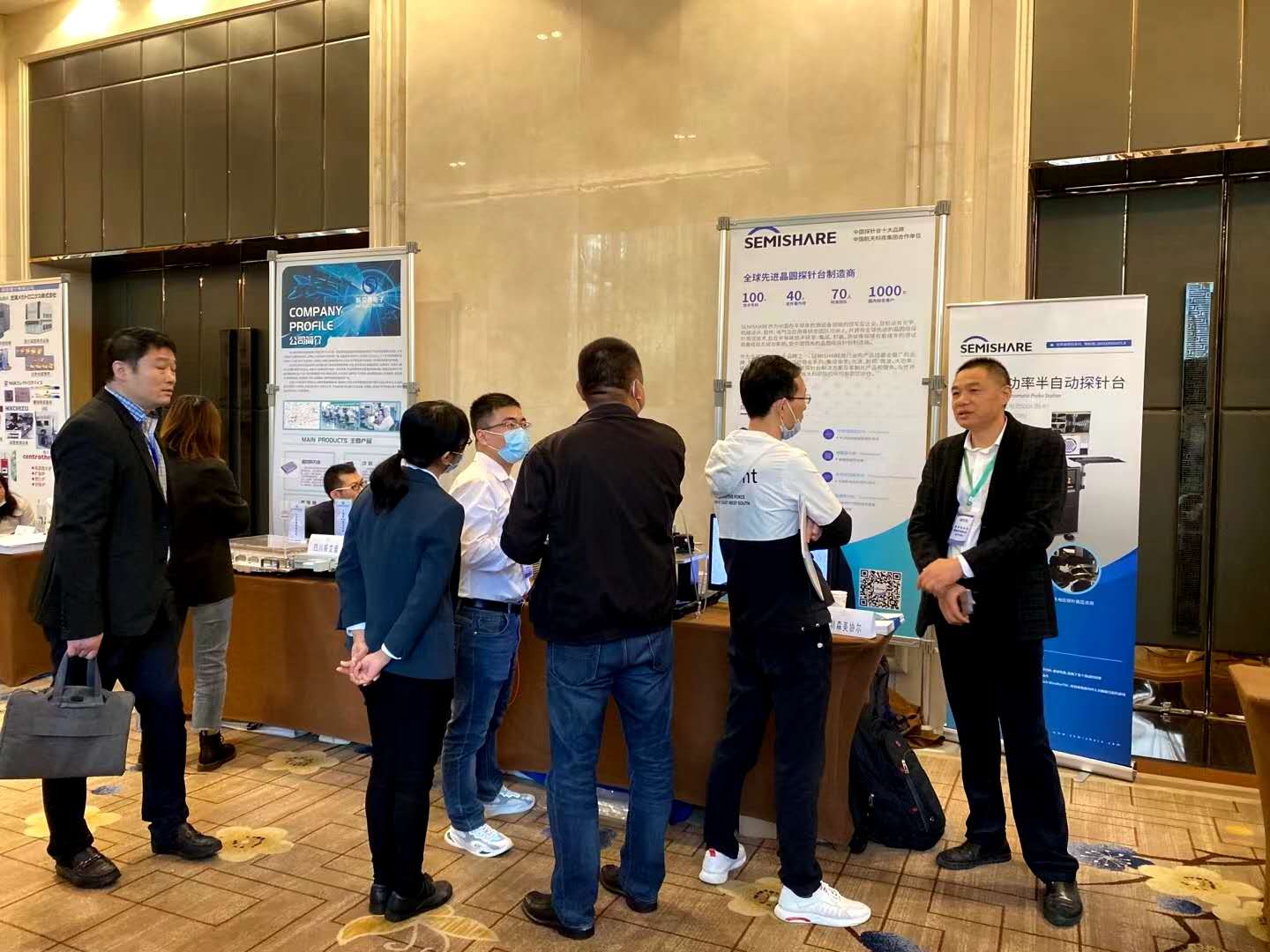 ▲ The SEMISHARE team provides on-site professional solutions and product demonstrations to customers
M series small manual probe station solution
SEMISHARE M series is a simple wafer test probe station based on college education and laboratory ergonomic design, simple operation, compact structure design greatly reduces the space occupied by the equipment, on the premise of ensuring high precision testing, but also very cost-effective;The modular design of UPStart allows you to add multiple accessories for more performance, while supporting late extended-load upgrades. If your test PAD is greater than 30um, the M series is one of your preferred devices in your lab.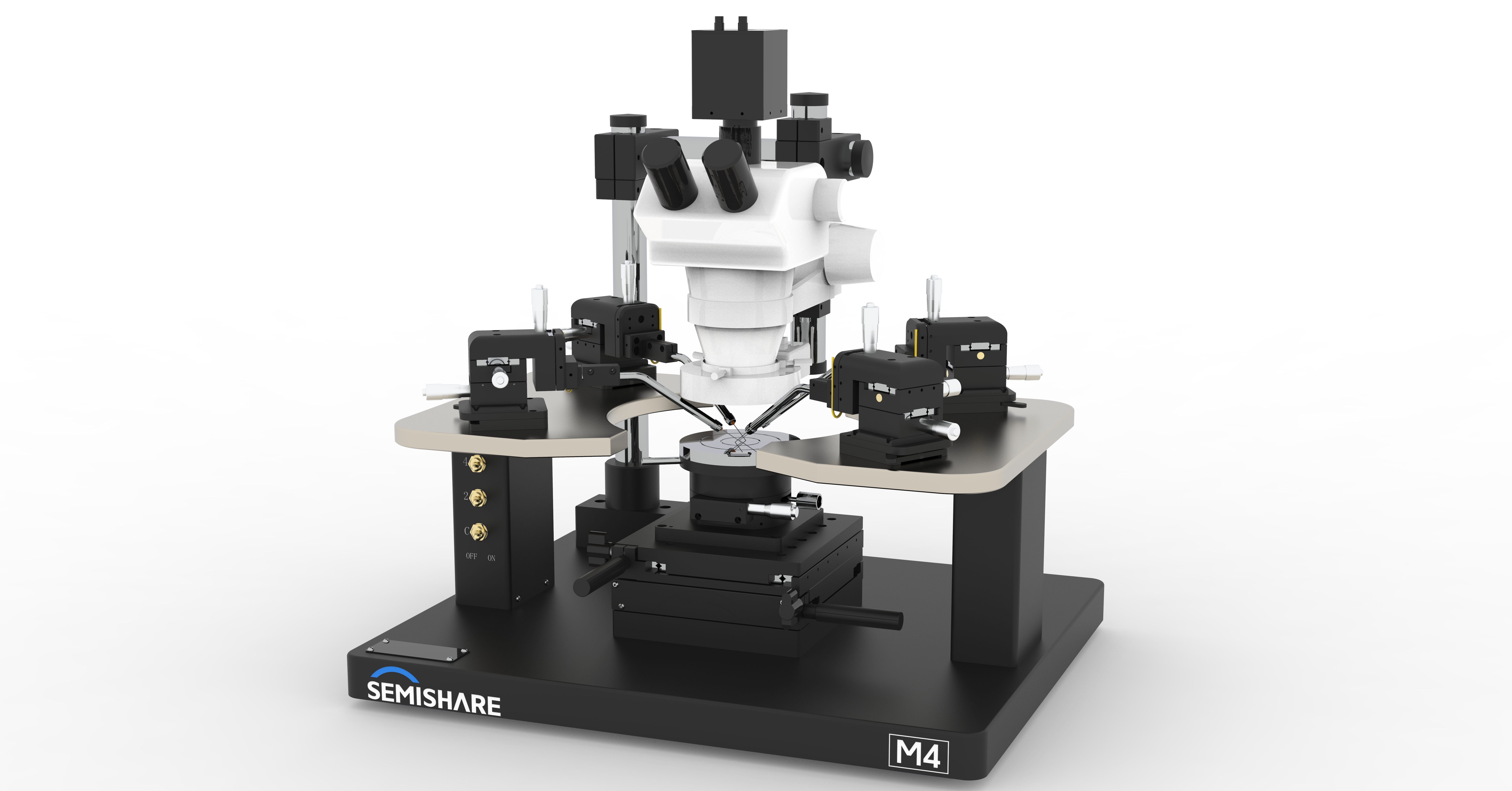 •Product Feature:
Compact and sturdy frame structure design, stable performance.
Easy operation and quick start, reduce the training time of equipment use.
The modular structure of UPStart supports late expansion and upgrade of devices.
Chuck with 3 - stage vacuum adsorption control.
New upgraded chuck mobile platform.
The needle seat platform with stronger adsorption.
TNT frame support structure design.
The microscope bracket is designed with 360 rotation.
Adaptive shock absorbing base.
A variety of MicroPositioners matching.

•Application Direction:
Chip and LD/LED/PD test,PCB/ package device test, RF test electrode /PAD test material/device IV/CV characteristic test, etc.
High-power device optional
•High power heating chuck
Product Feature:
Low noise, low voltage DC drive.
The isolation suite implements PA level telecommunications test accuracy.
Double water circulation isolates water circulation and protects chuck base.
Can be installed on most of the probe tables.
Easy to load and unload.
The sixth national Symposium on new semiconductor power devices and Application technology has been successfully concluded, but the pace of technological innovation has not stopped, SEMISHARE will continue to provide more industry customers with high-quality probe platform products and technical solutions based on the global advanced wafer probe platform technology.